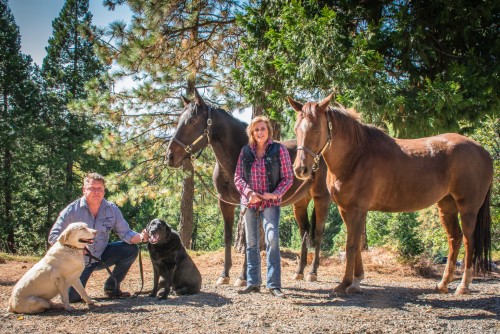 The most important thing to know about me is that I am tenacious! When I want something, I go for it. I won't take no for an answer! For myself, my family, and especially my clients! The biggest example of my tenacity is when I became an Air Traffic Controller.
Growing up, my dad used to run the cafeteria at an air traffic control facility near the I slip McCarthur Airport in Suffolk County on Long Island, New York. When I was about nine or ten, he took me to the facility and one of the controllers gave us a tour of the command center, and I was hooked. That's what I wanted to be when I grew up!
Fast forward, I was a married, stay-at-home mom of three girls. I earned my real estate license in 1992 and was very part-time at my ERA Office in Shirley, New York. By 1994, my husband's construction business was feeling the economic drain of the 90's and we needed a new source of serious income.
There were not many positions available that would offer decent money with my stay at home skills and my real estate was not yet consistent enough. I had also started attending college to get a teaching degree but not fast enough for our needs.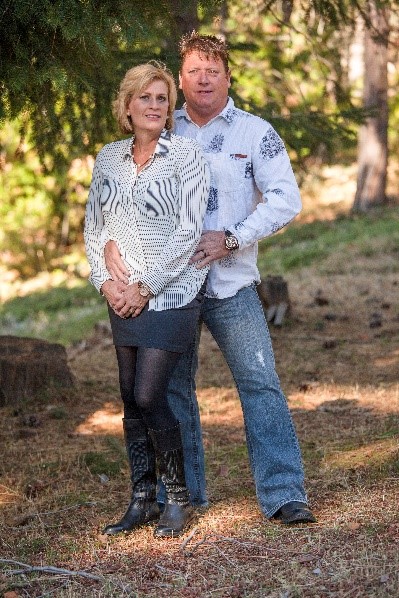 It was at that time I decided to go for my dream. I took the air traffic controller national exam with the Federal Aviation Administration and I scored 100. I thought, "Wow! You can't get better than that." I assumed I was on my way to achieving my goal. But it wasn't that easy.
I was told there was a hiring freeze. I didn't believe it. People retire. They quit. I knew there was a way, and I refused to accept the situation because I knew that I could figure out a solution.
I thought I might as well go big if I was going to make it happen, so I called the White House. That's right. I took it all the way to the top! When they answered, I told them, "I want to be an Air Traffic Controller," and then I shared my story.
The lady on the phone told me, "there is a hiring freeze, but there is always some attrition. When we do have to hire, it's very limited, but we'll let you know." It sounded like one of those "don't call us, we'll call you" type answers, so I thought it was a dead lead. It was a bummer.
A few weeks into the college fall semester, I received a voice message from Washington D.C. They told me, "You have a spot in ATC school." Then they asked, "can you be in Eden Prairie, Minnesota by October 1st?"
I was in shock. I mean, I was excited. But it was unexpected. And short notice! I was married with three daughters at the time. But I told the caller, "I will figure it out!" So I dropped my classes, got my kids squared away with family members, then I headed to Minnesota. I was on my way!
The school lasted six months. It was a pass or fail system. We had to be able to do every single part of the job, and if we didn't pass a section, they sent us home. We started out with thirty students and when it was over we had less than twenty, including me! I made it! But the complications weren't over!
After I graduated school, they sent me to Northern California! I was born and raised in New York. I lived there all my life. My family was there. It was a tough call, but I decided to do it. My former husband wasn't keen on the idea, and we were in the middle of a breakup. That was hard, but I didn't let it hold me back.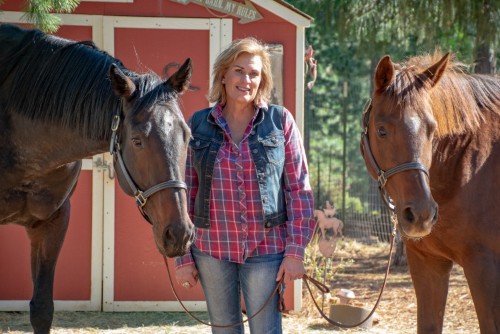 Regardless of the difficulties, in 1995, I packed up my kids and moved to California to be an Air Traffic Controller at the Oakland Air Route Traffic Control Center in Fremont. And I LOVED my job. It was the best thing in the world. I am a high energy person, so I need something very intense to keep me focused. That job was it!
The story doesn't end there, unfortunately. Eight years later, I became medically disabled and the medication that I had to take made me ineligible for the ATC occupation. I was crushed. I felt like my dream slipped through my fingers. But I am a firm believer, that when one door closes unexpectedly, a new one opens!
I became very depressed at this unexpected medical change, so I tried a couple of different career paths. I first owned a Farmers Insurance office, obtaining all my life & casualty licenses plus getting my Series 6 & 63 & 7 financial investor licenses. Not liking that, I became a CHP dispatcher and explored state employment for a time.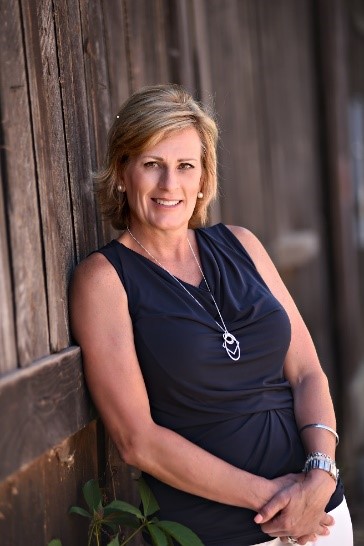 While I was exploring different careers, I had a few serious car accidents, one in 2005 and again in 2009. Being laid up and recovering from 5 surgeries by 2010, I decided to get my CA real estate license. At the beginning of this go-round in the field, I was just part-time because I was recovering from my injuries.
Then two of my daughters and my grandson moved back to New York, and it broke my heart. I knew that I had to get serious about real estate again to be able to see them whenever I want. So, I focused on my business, and I really found a passion for it. I meet so many cool people. And I've learned so much. I just love it.
Now, at this point, I am sure you are thinking, "Great story, Christina, but I still don't see what Air Traffic Control has to do with real estate." My answer to that would be that the two fields have a lot in common! They both require strict attention to detail, and for people to be excellent with numbers.
Not to mention they can both be high-stress situations. I am used to the pressure. That's where I thrive. I am high energy and I need somewhere to point it, and my client's best interests are now that focus. I will do whatever I can to make your goals and dreams come true! And when it comes to that, "no" isn't an option!
Thank you for taking the time to learn about me and my life. I would love nothing more than to share my experience and knowledge to assist you with your real estate needs, so I hope that you will allow me the opportunity to demonstrate my services and interview for the job.

Sincerely,


Christina Holum
REALTOR®